---
Fruit Farm For Sale in Covert Township, VanBuren County, Michigan
Plat Map: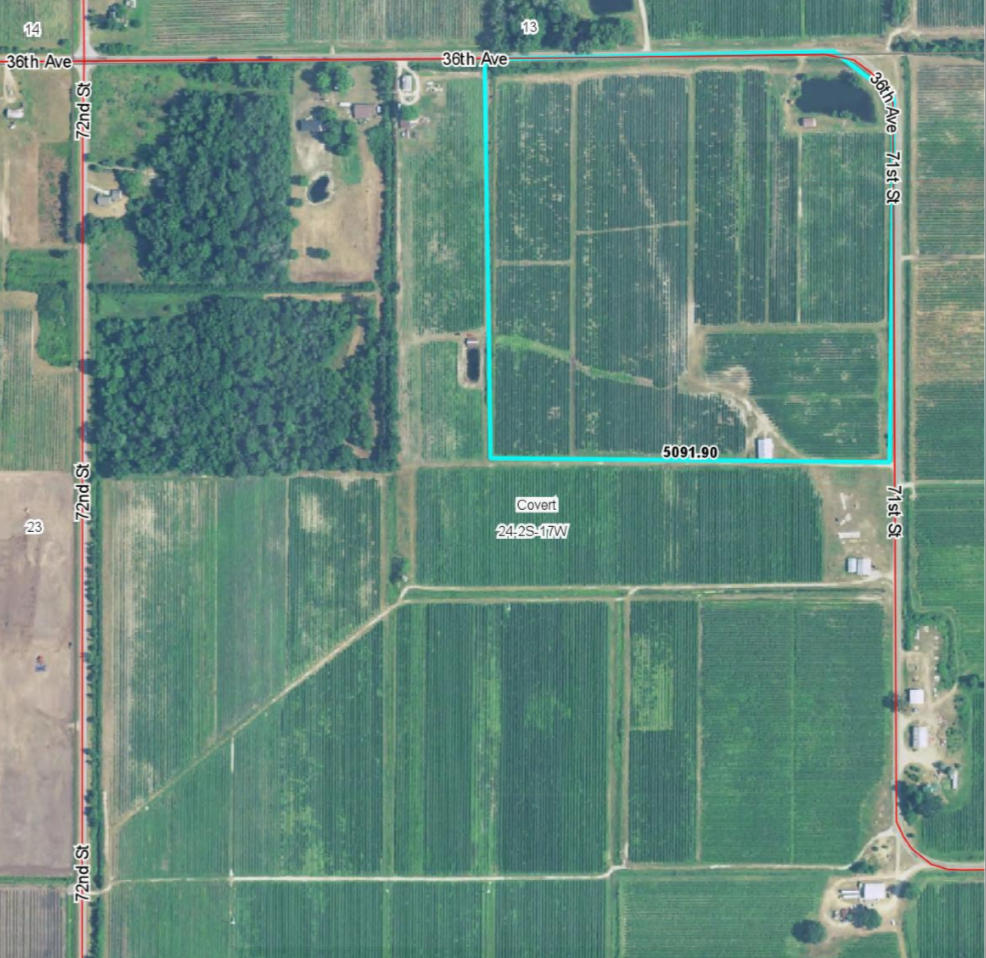 Property Location:
Covert Township, VanBuren County, Michigan
Property Description:
This is a 40-acre blueberry farm with over 24 acres of fresh market varieties! A storage building and irrigation pond with (solid set) irrigation are on site. The farm is well kept and in the heart of blueberry country.
Asking Price:
$399,000
Agent:
Doug Oberst (269) 934-9970
Property Photos: