---
Fruit Farm For Sale in Covert Township, VanBuren County, Michigan
Plat Map: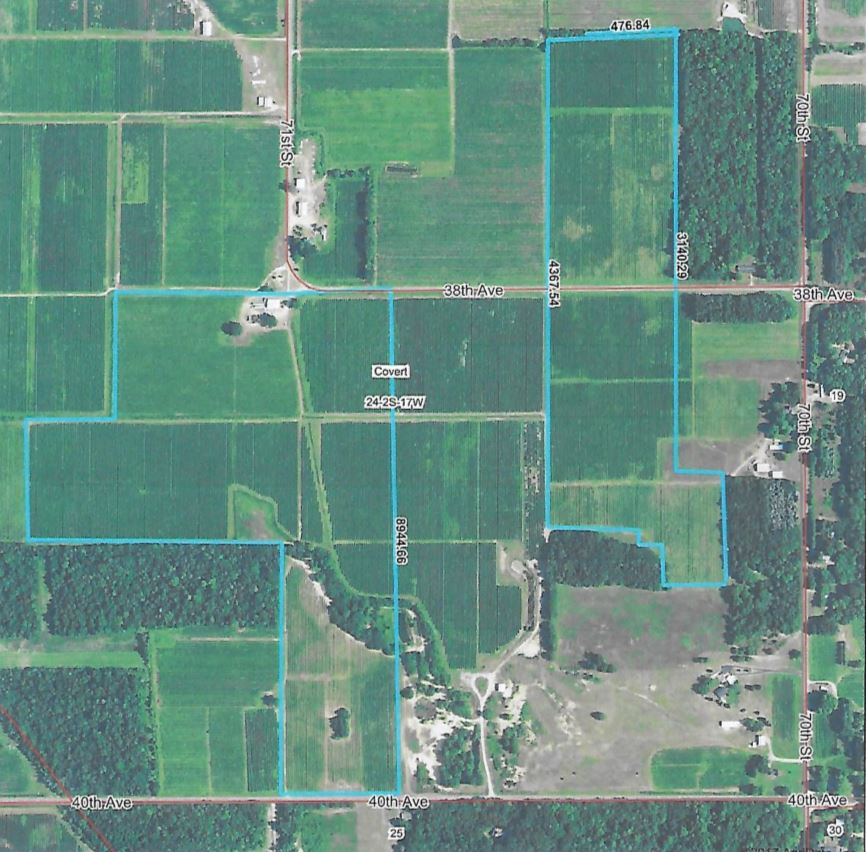 Property Location:
Farm is located on corner of 71st and 38th Avenue, in section 24 of Covert Township. Farm is proximately two miles southeast of Covert, Michigan in the heart of Michigan's blueberry country.
Property Description:
Total Acreage: 112 (+/-)
Blueberry Acreage: 93
Other Details: Farm includes a pole barn with six active wells for irrigation and service of the building on site.
Asking Price:
$699,000
Agent:
Doug Oberst (269) 934-9970
Ralph Stelter (269) 208-4010
Property Photos: