---
Fruit Farm For Sale in Royalton Township, Berrien County, Michigan
Plat Map: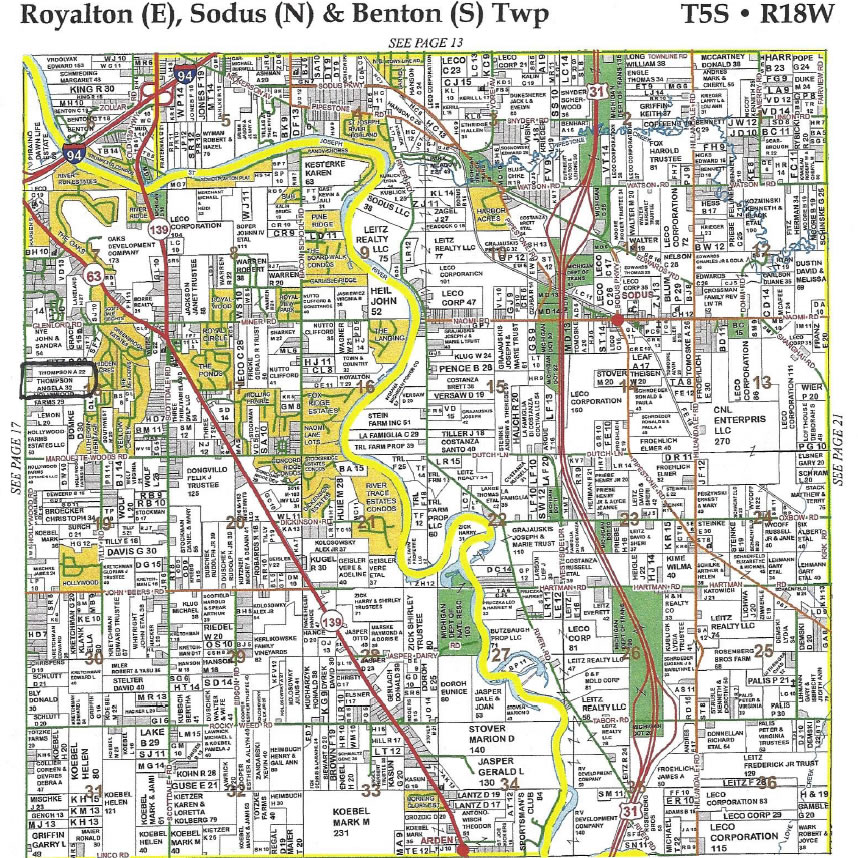 Property Location:
Approximately ¼ mile south of the intersection of Glenlord and Hollywood Road on the east side of the road. Very near the intersection of Niles Avenue and I-94.
Property Description:
This farm adjoins residential subdivision to the east. Directly north about 1 miles is major commercial development (Panera Bread, Edgewater Bank, Roger's Foodland, etc) 11.7 acres of Concords, 4.3 acres of Niagras, 11 acres of apples, and nearly 1 acres of sweet cherries. Apple varieties include Goldens, Red Delicious, Jonathans, Ida Reds, and Honeycrisp.
Asking Price:
$810,000
Agent:
Doug Oberst (269) 934-9970
Property Photos: